Certificaciones De La Industria
Interested in learning more about the industry certifications available? Check out some of the certifications available to technicians: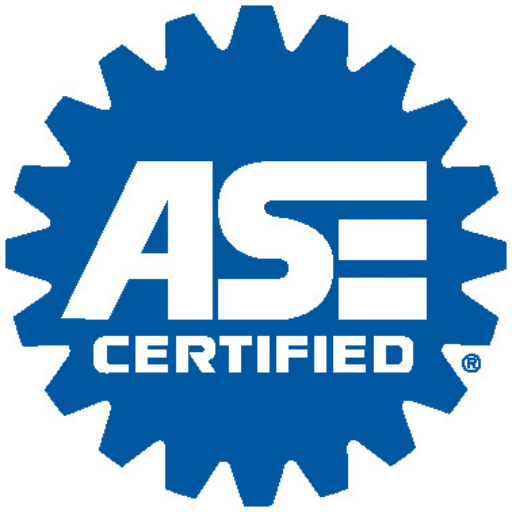 ASE was created in 1972 to assist consumers in determining whether a mechanic was competent or not. Through testing and certification, ASE's goal is to improve the services offered by mechanics to consumers. Approximately 400,000 mechanics are ASE certified.
ASE has more than 40 exams that are offered to prospective candidates. These tests are categorized by automobile, trucks, school bus, engine machinists, parts specialists, alternate fuels technicians, collision damage estimators, collision repair, and auto service consultants. The candidate must pass at least one test and provide proof of two years of related experience to achieve ASE certification. Upon receiving this certification, the technician is required to retest every five years.
ASE certification provides motorists with the benefit of choosing the right professional for the job. Generally, an ASE-certified mechanic is skillful in his field, as being ASE-certified equips him with the intellectual knowledge he needs to be successful. It's a win-win situation for him and the consumer.
Upon passing all required tests, the mechanic receives the ASE certification and a blue and white badge listing area of expertise. Employers post the mechanic's credentials in the customer lobby along with a sign displaying ASE certification on the property. ASE's premier Blue Seal of Excellence Recognition Program is offered to repair and service shops with a high commitment to ASE's mission. This program highlights businesses with a high percentage of ASE-certified technicians. ASE recognizes businesses that are committed to improving their establishment.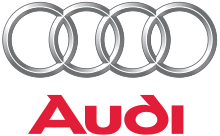 Unfortunately, accidents happen. And should your Audi be damaged in a collision, we want to ensure that you have access to a collision repair facility that meets not only our rigid standards for workmanship, integrity, and safety but also your standards.
All Audi Authorized Collision Repair Facilities are recommended to use only Audi Genuine Parts that are backed by the Audi Manufacturer Vehicle Warranty. All Audi Authorized Collision Repair Facility technicians undergo extensive training in the proper use of the Audi factory-approved repair equipment, tools, and technologies to ensure the repair meets Audi's exact standards.
There are two types of Audi Authorized collision repair facilities: the Audi Authorized Aluminum Collision Repair Network and the Audi Authorized Collision Repair Facility Program. Audi Authorized Collision Repair Facility Program partners are authorized to complete work on all Audi models that do not require repair to aluminum-based vehicles (i.e. A8/S8, R8, TT/TTS).
For the Aluminum Collision Repair Network facilities, these facilities are required to be TÜV certified and must be re-certified every two years. These facilities are authorized to repair any Audi vehicle.
All Audi Authorized Collision Repair Facilities work hard to bring your vehicle back to the manufacturer's specifications. Our goal is to bring your Audi back to its pre-crash condition. We call it, "Fixed Right, First Time." In short–you can rely on Audi's excellence.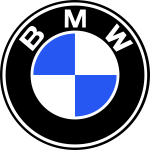 Accidents happen. However, at a BMW Trained Collision Repair Center, they can work with you and your insurance company to assure your Ultimate Driving Machine® receives the highest quality repairs using only Original BMW Parts. BMW technicians will work diligently to restore your BMW back to its pre-accident premium condition using only BMW-approved tools, equipment, and repair procedures. Maintain the performance, safety systems, and handling of your Ultimate Driving Machine® by having it repaired by BMW experts with Original BMW Parts.
Original BMW Parts are designed, crash-tested, and engineered specifically for your vehicle. Protect your BMW and make certain that you know what type of replacement parts your vehicle is being repaired with. Every vehicle receives a 2-year warranty on any parts that were used in the repair process. Insist on the best: BMW Trained Collision Repair Center and Original BMW Parts.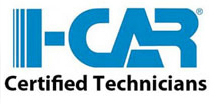 Today's unibody cars have many advancements that didn't exist only a few years ago. As automakers have introduced new technology, the equipment and technical training needed to repair vehicles has changed as well. Keeping technicians up to date with technology through training is what I-CAR, the Inter-Industry Conference on Auto Collision Repair, is all about.
I-CAR is an international not-for-profit organization that gathers information about collision repair from major automakers like BMW, Chrysler, Ford, GM, Honda, Nissan, Toyota, and Volvo; from collision repair businesses across the country; from insurance companies; and from makers and suppliers of tools, equipment, and materials used to repair cars.
The purpose of this network is to raise the quality, safety, and efficiency of auto collision repair for the ultimate benefit of the consumer.
Look for signs and certificates that indicate that the shop has been properly trained. To assist consumers in identifying shops that have invested in training, I-CAR has established Gold Class Professionals. The I-CAR Gold Class Professionals are collision repair businesses and insurance claims offices that have their employees I-CAR trained.
These businesses support the I-CAR philosophy of restoring vehicles to their pre-accident condition for the benefit of the consumer. They recognize that training is an ongoing process based on rapidly changing automotive technology. They show their level of training commitment by requalifying for the Gold Class Professionals honor every year. Think of your I-CAR Gold Class Professional Repair Facility as additional "insurance" for your vehicle.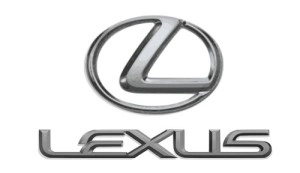 Although you never know when an accident may occur, you can know what to do after it happens. Lexus Certified Collision Centers can help you through this stressful time by putting you at ease about the repair of your Lexus vehicle. A Lexus Certified Collision Center Staff is uniquely qualified to make sure your experience is worthy of the vehicle itself. We ensure you get the answers you need and get your vehicle back as quickly as possible.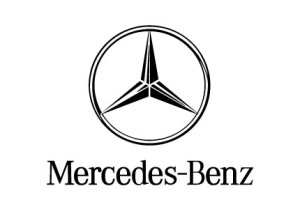 All Mercedes-Benz Certified Collision Centers complete an extensive audit and are committed to the quality and service worthy of this recognition.
Each Mercedes-Benz Certified Collision Center offers:
Genuine Mercedes-Benz Replacement Parts
Mercedes-Benz approved equipment, including tools, parts, and paint
A dedicated Mercedes-Benz approved fixture bench to ensure repairs are made with assembly-line accuracy
Manufacturer-approved repair methods that help ensure the structural integrity of your car is restored to pre-loss condition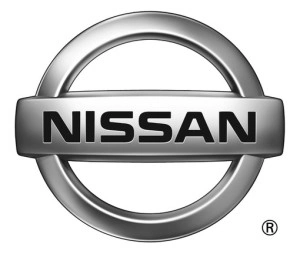 Certified Collision Repair Network Shops have the right people, parts, tools, and know-how to get the job done right the first time to get you back on the road.
Accidents happen. Don't let your vehicle be another.
Choosing a Nissan Certified Collision Repair Facility gives you many advantages:
Shops are I-Car Gold certified and trained to repair the vehicle to maintain future crash worthiness
Prioritized use of quality Genuine Nissan Replacement Parts
The necessary tools and equipment needed to repair your vehicle
Skilled repairs along with Genuine Nissan Parts help preserve your vehicle's value
Limited lifetime warranty on complete collision repair
Nissan makes a thorough facility analysis and prepares a detailed report to make sure shops are meeting Nissan Program standards
Customer survey feedback is provided to shops to ensure the level of customer satisfaction expected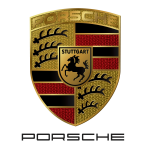 Porsche vehicles have earned the reputation of providing one of the most exciting driving experiences known to automobile enthusiasts. But when your Porsche vehicle is involved in a collision, only the most exacting repair and reconstructive techniques and materials can assure that your "Porsche Perfect" driving experience is not diminished.
The Porsche Approved Collision Center Program responds to this need. The program encompasses a network of factory-approved collision facilities, each trained and equipped to provide collision services that match the quality of your Porsche automobile.
Assuring Porsche's high standards of performance and quality requires skilled and trained professionals who adhere strictly to Porsche restoration procedures. Porsche Approved Collision Centers commit to these procedures, and to the use of genuine Porsche parts, materials, tools, and equipment. Porsche Approved Collision Centers are also continuously supported and monitored by factory technical personnel.
The program is the natural answer to the question "having suffered an accident, where should I have my Porsche repaired to help assure that neither its performance nor its value is diminished?"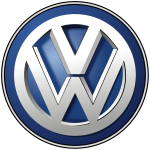 Accidents may happen. Mistakes, however, can be avoided by having your car repaired at a Volkswagen Trained Collision Repair Facility. We have the right people, the right parts, the right tools, and the know-how to get the job done right and to Volkswagen standards.
Taking your car to a Volkswagen Trained Collision Repair Facility ensures that:
The works will be performed by trained employees at shops that are certified to perform collision repairs on Volkswagen models.
All services will follow strict, mandated repair procedures per Volkswagen standards.
Wherever feasible, the facility will use Genuine Volkswagen Parts.
Employees have access to exclusive Volkswagen technical tools and repair information.
All vehicle warranties will be maintained.
Get back on the road with confidence.