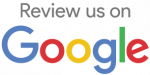 BARRY'S AUTO BODY
IS HIGHLY RATED!
We brought our son's car in for replacement of a lift gate. With 3 grandchildren occupying this car as children do it was a mess inside. When we received the car back the lift gate was done beautifully. Besides that to our surprise the car was washed and completely clean on the inside. That's what I call great service. Thank you
Michelle at Barry's was so amazing with helping me out getting my car fixed as soon as possible in December into January (insurance fault for taking so long) after an accident that was no fault of my own and a false police report. This body shop helped me out during this tough time more than my own insurance company at the time (Esurance) did. My car looked brand new when I got it back. Thanks Michelle!
My car was vandalized. From the minute I walked in the door to the time it took to repair my car, it was the best experience I have ever had. The staff was very knowledgeable and personable. They were on point with everything and all the repair work was done with excellence! I would highly recommend them.
Went in at 11 am for a scratch on my car, service was fast. I picked up my car at 2:30 pm and I was so happy with it. The scratch was completely gone as if it never existed. They washed and waxed the car as well and made it look brand new. I highly recommend this place!
I picked up my car today and I couldn't be happier as a customer , from start to finish the staff was friendly yet professional and extremely knowledgeable. This is the place to go for any auto collision work you may need done , my car looks like its showroom condition . Thank you to Michele and her staff for all your help I will highly recommend Barry's Auto Collision to all my family and friends .
Barry's Auto Body
More Services