There's no better way to get rid of deep carpet stains than the Barry's Auto body Interior Shampoo service. Your carpets are deep-cleaned using soft-bristle power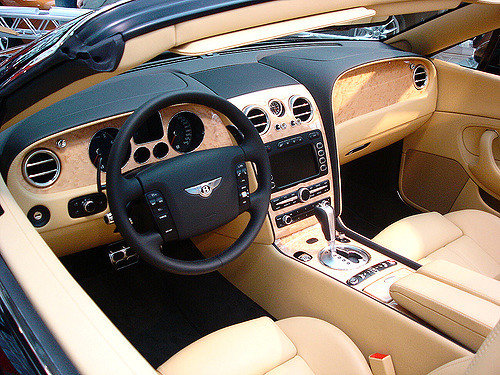 scrubbers and a hot water extractor.  A fabric protector is applied to prevent future stains which leaves your vehicle smelling fresh and looking great.
For leather seats or fabric, no other detailing service cares for your seats better. Your vehicle's leather and vinyl seats are cleaned and conditioned by our expert detailers while fabric seats are scrubbed and deep-cleaned with a hot water upholstery extractor.
Schedule an automotive interior shampoo service with Barry's Auto Body. We help families across Staten Island, NY, New York, NY, and Elizabeth, NJ have a like new interior.
Our Automotive Shampoo Process
Vacuum interior and blow out and dirt stuck in the cracks of seats wiht our industrial air hoses
Use leather, cloth and vinyl safe cleaner to clean the inside of your dash board, console & speedometer
Use Tuff Stuff Foaming Shampoo hand cleaner to do an initial cleaning of interior rugs and seats. (using a brush to loosen dirt stuck in seats and rugs)
Vacuum if necessary again
Use the hot water upholstery extractor shampoo machine to go over all cloth rugs and seats.
Use our steamer to get into any cracks and crevices to remove any sap, coffee, dirt, dust, candy and etc…
Wipe dry interior with either shamy or micro fiber mitt to remove any left over soap or chemicals
Let dry and turn cars heat on if necessary to speed up the process
Go over interior with a lint brush to remove any hairs or lint that may be stuck in interior if necessary
We visually check the car to make sure it meets the Barry's Auto Body Standards.
We're committed to providing you with professional, unparalleled service.  Call (718) 948-8585 to speak with a member of our team and schedule your appointment.